Liberals' Ontario lead persists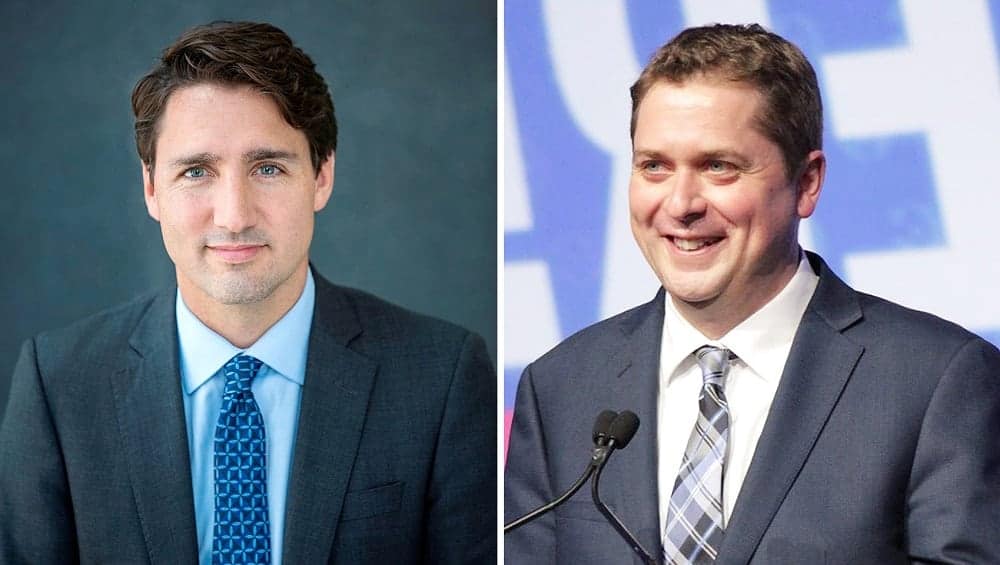 WITH just three weeks to go until the 43rd federal election, the Liberals and Conservatives find themselves in a statistical tie at 33 and 31 points, respectively., according to an EKOS Poll conducted September 26-29. The margin of error is +/- 2.5 percentage points, 19 times out of 20.
At 13 points, the Green Party has squeezed its way into third place, while the NDP lies just two points behind at 11 points. The People's Party is at five points and the Bloc Québécois is at three points nationally.
The most notable regional effects are the Liberals' leads in Ontario and Quebec and the huge – but seat inefficient – leads for the Conservative Party in Saskatchewan and Alberta.
British Columbia remains highly unsettled with all four major parties sitting within six points of each other.
Atlantic Canada is unclear and, while the Liberals retain their lead here, they are highly unlikely to achieve the sweep they enjoyed in 2015.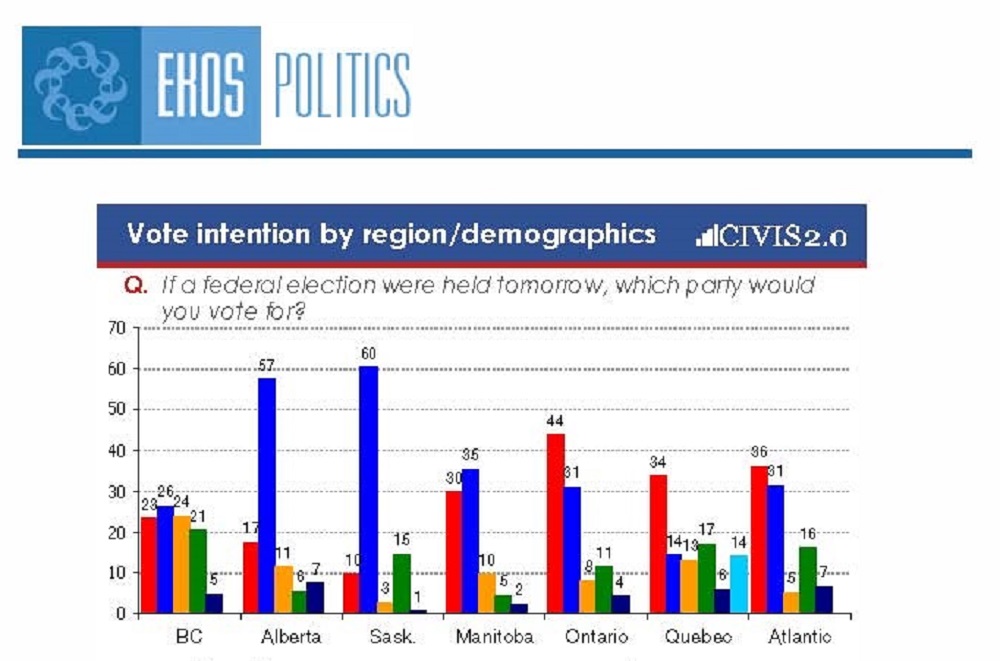 The Green Party continues to do well, particularly in British Columbia, but also in Quebec where they are tied for second and the Atlantic where they appear to be competitive.
While both parties find themselves 20 points shy of the lead, the NDP and Green Party lead on second choice so the potential for further movements exists.
Conservative supporters are – by far – the most likely to say they have no second choice.