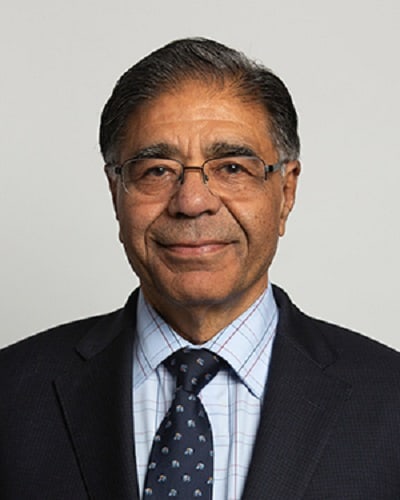 METRO Vancouver's Board of Directors on Friday elected Sav Dhaliwal, Councillor, City of Burnaby, as its new Chair for 2019, with Linda Buchanan, Mayor, City of North Vancouver, elected as Vice Chair. The positions are for a one-year term.
The 40-person Metro Vancouver Board consists of elected officials representing 21 municipalities, one treaty First Nation, and one electoral area. Directors are appointed by their respective councils, except for the Electoral Area A, where the Director is elected. The number of directors from each municipality reflects its population – with one vote for every 20,000 people, up to a maximum of five votes.
Following Friday's inaugural meeting, the new Chair will determine the standing committees and their membership, which will then consider priorities, policies and activities for the organization, and make recommendations to the Board, which meets once a month.
The Chair and Vice Chair will oversee the Metro Vancouver Regional District, Greater Vancouver Sewage & Drainage District, Greater Vancouver Water District and Metro Vancouver Housing Corporation.
Dhaliwal was first elected to Burnaby Council in November 2002 and is now serving his fifth consecutive term as a Councillor.
Prior to his election as a Councillor, for over 10 years he volunteered for a number of minor sports organizations – including hockey, soccer and baseball. He served as president of the Burnaby Minor Hockey Association and, in recognition of his role, was made a life member in 1997.
Dhaliwal worked with the Parks Commission to support the development of Copeland Rink. He was then approached to consider the possibility of sitting on the Burnaby Parks and Recreation Commission to serve there. After joining Council, he continued to serve on the commission, which he chaired for six years.
Dhaliwal served as founding chair of the Burnaby Sports Hall of Fame Committee and worked closely with the City in designing the Bill Copeland Sports Centre. He served senior citizens while volunteering with the New Vista Society as a director, treasurer and a trustee, and he is a founding member of the Burnaby Edmonds Lions Club.
After a long career in the information technology field, he retired from TELUS in 2005. He has lived in Burnaby for over 35 years.
He has represented Burnaby at the provincial level as the President of the Lower Mainland Local Government Association (now past-president), at the Union of British Columbia Municipalities (UBCM), and at the Federation of Canadian Municipalities.