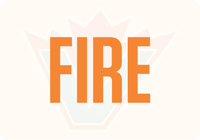 RIDGE Meadows RCMP are investigating a fire at a residence where a 48-year-old man was discovered deceased.
On December 12 at approximately 2 a.m., Ridge Meadows RCMP was notified by Maple Ridge Fire Department that there was an unresponsive person inside located in the residence that was engulfed in flames.
BC Emergency Health Services attempted life-saving measures on the man; however, despite their best efforts the man died a short time later.
Police said that at this time the cause of the fire is unknown. Ridge Meadows RCMP and Maple Ridge Fire Department are completing parallel investigations to determine the cause of the fire.
The serious crimes unit has conduct of this investigation. If you have any video surveillance, dash camera, or witnessed anything suspicious, you are requested to contact Cpl. Westra at 604-467-7649.