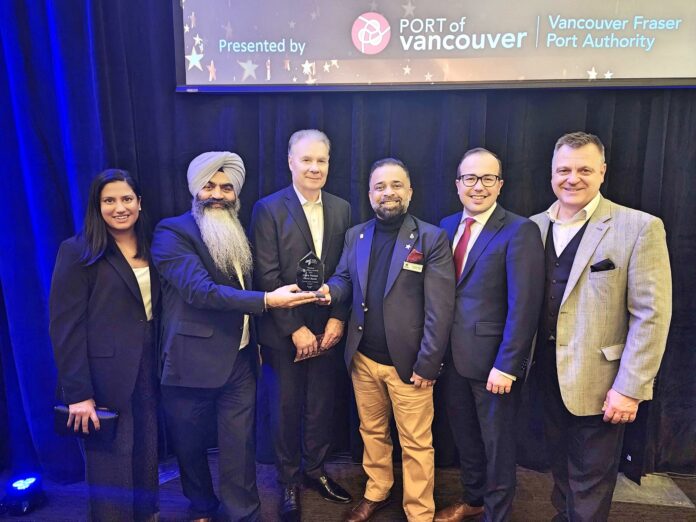 GURU Nanak Food Bank has bagged the Community Impact Award at the Delta Chamber of Commerce Excellence Awards 2023. The award was presented to the organization in recognition of its outstanding contributions to the community and its relentless efforts to combat hunger and food insecurity.
The award ceremony took place on November 17 and was attended by a distinguished gathering that included Delta Mayor Georgie Harvie and MLA Ian Paton.
The Board of Directors of Guru Nanak Food Bank, including Narinder Singh Walia, Inderjit Dhillion, Anup Loodu, Bill Sandhu, Neeraj Walia, and Surinder Manj, were present at the event to accept the award on behalf of the organization. In his acceptance speech, GNFB Secretary Neeraj Walia expressed heartfelt gratitude to the dedicated volunteers who have tirelessly worked to ensure that no one in the community goes hungry.
Neeraj Walia also emphasized the crucial role played by Guru Nanak Food Bank and expressed his gratitude to Harvie for the unwavering support of the City Council and the Mayor's office without which their mission would not have been possible.
Walia said the organization remains committed to its mission of making a positive impact and enhancing the well-being of those in need.
Guru Nanak Food Bank extended its heartfelt thanks to the Delta Chamber of Commerce for the recognition.